A6000 Series Curtain Track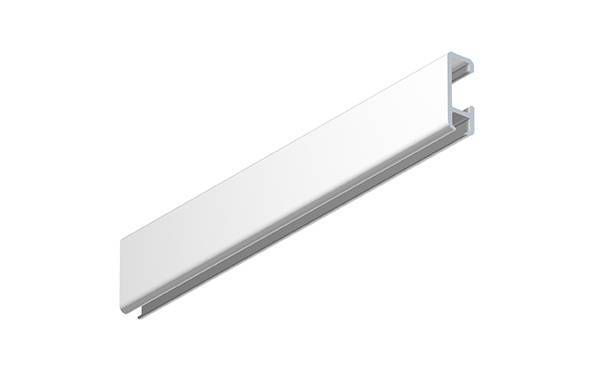 The Verosol A6000 series curtain track is a squared off profile suitable for face mount. The profile has clean lines offering versatility of application from drapery to picture rail. This profile can be bent, and offers cornering  details. The A6000 series curtain track can be Hand or Wand Operated, and is suitable for light to medium weight curtains, with a maximum curtain weight of 6kg per linneal metre.
Selecting the right curtains requires pairing two elements: drape and track. When selecting Curtains, you will need to consider the functionality and combination of fabrics including the header types and tracks for the space.
Drape selection should take into consideration the heading style of the the curtain and finished look. Track selection will depend on installation requirement and drape fullness. Various fabrics and track combinations can provide thermal, acoustic and ambience to any room.
Our team of curtain and blind experts are available to assist you in making the right choice for your needs.