Curtin University's Legacy Living Lab (L3)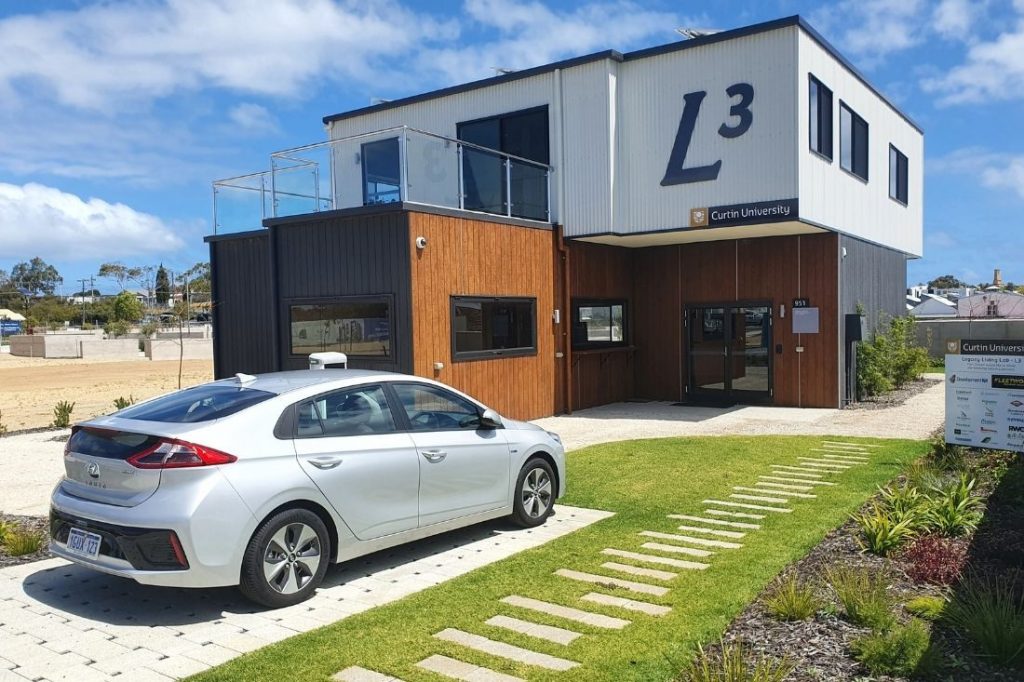 CURTIN UNIVERSITY'S LEGACY LIVING LAB (L3)
Conceived and built to demonstrate the 'circular economy' concept in action, Curtin University's Legacy Living Lab (L3) is now a place of innovation and research, where industry and academia meet to develop environmentally progressive ideas and present them to the broader community.
THE PROJECT
L3 succeeded in its initial aim, and during its build phase generated only five tonnes of CO2 emissions (instead of the 50 tonnes that buildings of its size typically generate). However, it had a problem. It was too hot and bright inside for anybody to work comfortably. To address this, Verosol supplied L3 with seven automated Ambience Motorised Roller Blinds featuring 203 SilverScreen Performance in Dark Grey. These blinds solved the problems of glare and heat but also presented an opportunity to quantify their potential benefits in terms of glare reduction, cost savings, and CO2 emission cuts.
THE RESULTS
The data collection process is ongoing and, while the results of the study are yet to be published, previous research by Verosol shows these products typically reduce heat gain by 75%, energy usage by 11,374 kWh per annum, and cost by $785 per annum. By far the biggest part of the potential energy saving is due to the g-value (SHGC) improvement. Although the U-value is improved by 2.9 W/m²K, the climate in Perth (where L3 is located) is mild. In addition, the total light transmission of the fenestration is 4%. In other words, while maintaining a good view through to the exterior, 203 SilverScreen Performance Dark Grey provides excellent glare control.
Project Details
LOCATION: Curtin University, Perth Australia
UNIVERSITY DEPARTMENT: Sustainability Policy Institute
WINDOW COVERINGS: SilverScreen Motorised Roller Blinds
Screen Type: 203 SilverScreen Performance
Sector: Education & Research
Featured Products
Ambience Motorised Roller Blind
Featured Fabric
203 SilverScreen Performance