Triptych Penthouse Apartment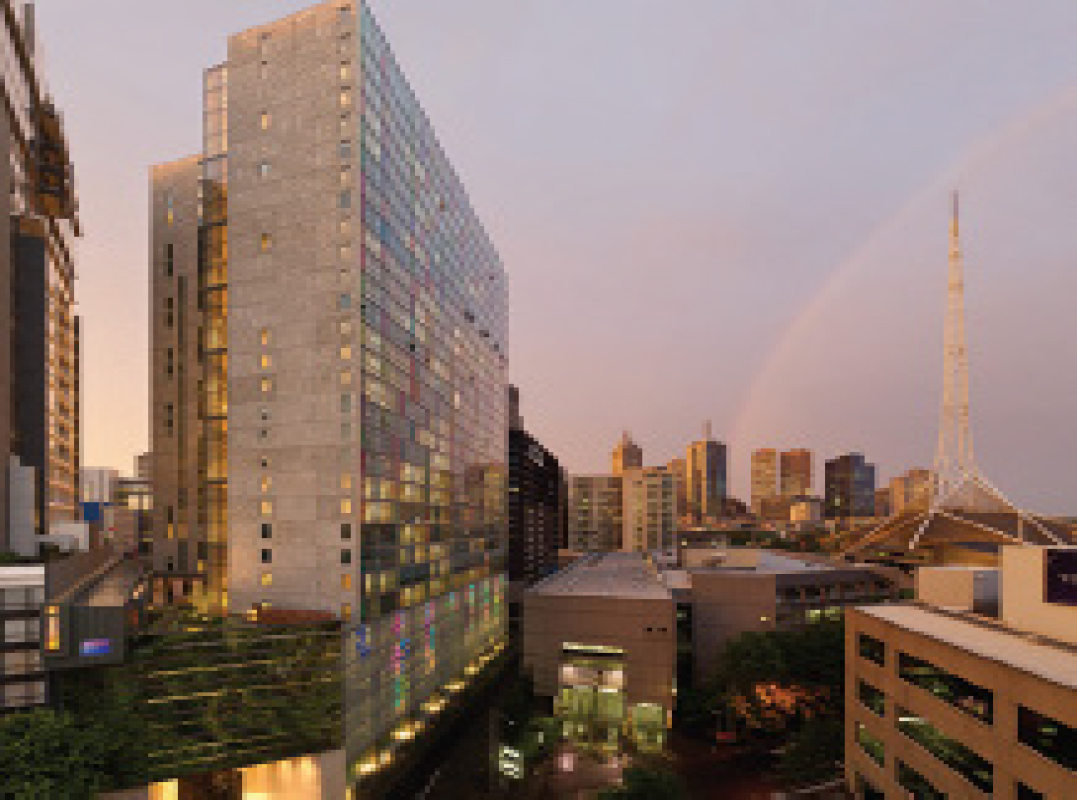 Triptych is a premier boutique apartment comprising of both affordable and high end luxury living options.
Located in the heart of the Melbourne Arts and Cultural precinct, awarded Australian Best Residential Development at the 2012 Propoerty Council of Australia/Rider Levett Bucknall Innovation & Excellence Awards. Sustainability, style and soul define the building, while the apartment is distinguished by unsurpassed luxury, natural light and spectacular outlooks.
THE REQUIREMENT
The north facing Penthouse required superior heat and glare control, without compromising the panoramic views. Also required a seamless solution for shading large spans of windows.
THE SOLUTION
Verosol's solution delivers quality, performance and contemporary style, consistently reflecting the high-end, sustainable design of the building. Motorisation is an ideal solution for shading large spans of glass or inaccessible windows. Easily integrated into home automation and building management systems, it allows for the effortless operation of a large number of blinds via remote control. SilverScreen delivers ultimate glare control and unrivalled solar reflectance and insulation. The metal backing dramatically improves solar energy control, whilst the semi-transparent nature demonstrates excellent view through to maintain the spectacular outlooks of the apartment.
Project Details
LOCATION:  8 Kavanagh Street, Melbourne, VIC Australia
ARCHITECT:  Nettleton Tribe, Carr Design Group, Jamie Durie's Patio Landscape
WINDOW COVERINGS:  Motorised Ambience Roller Blinds by Verosol
–  Screen type: SilverScreen 205 Performance
–  Blockout type: Privado 730
–  Screen type: SilverScreen 205 Performance
–  Sector: Multi Density Residential