Ambience Hardwood Shutter Stained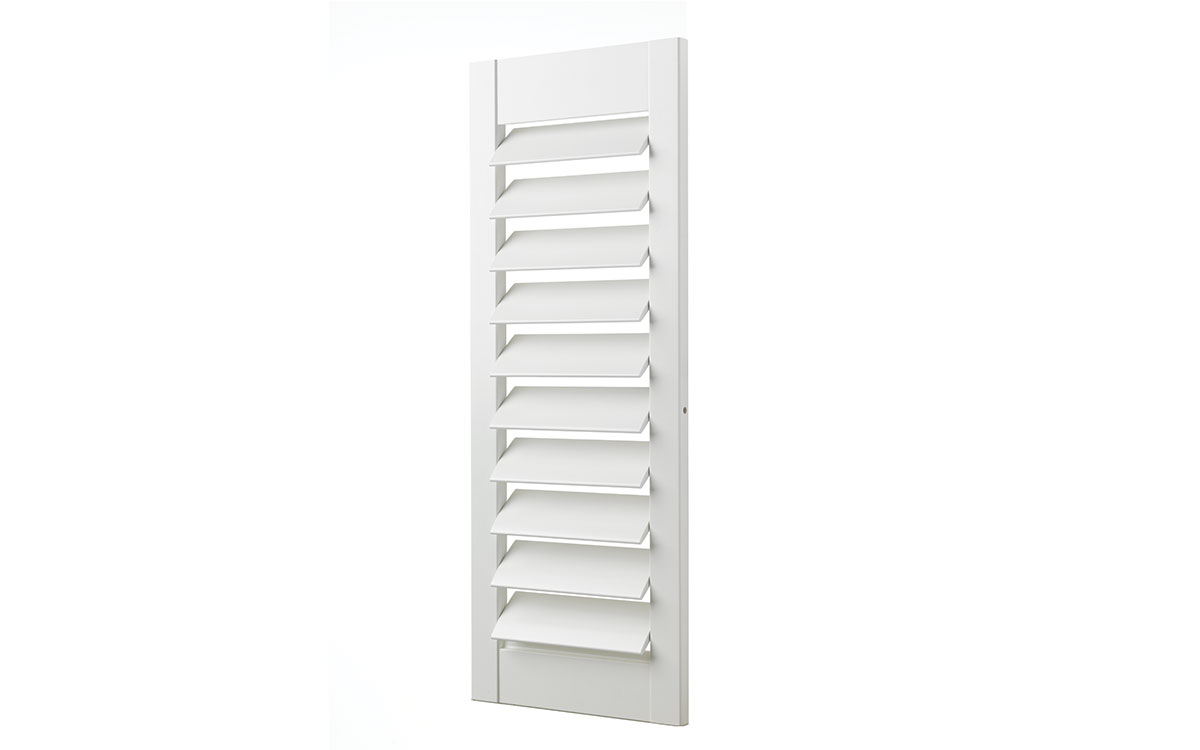 Verosol's Ambience Hardwood Shutter is made from a sustainable resource featuring a light weight frame with a concealed aluminium control rod which allows for full closure of blades in two positions. Available with elliptical blades in 64mm, 89mm and 114mm. A range of functional, quality hardware is supplied with the Ambience Hardwood Shutter, providing you with the complete package.
Available in paint and timber grain finishes, painted shutters are made from finger jointed Poplar, coated using a polyurethane coating system. The stained shutters are made from Basswood, which is stained and then coated using a nitro-cellulose lacquer system.