Ambience Internal Aluminium Shutter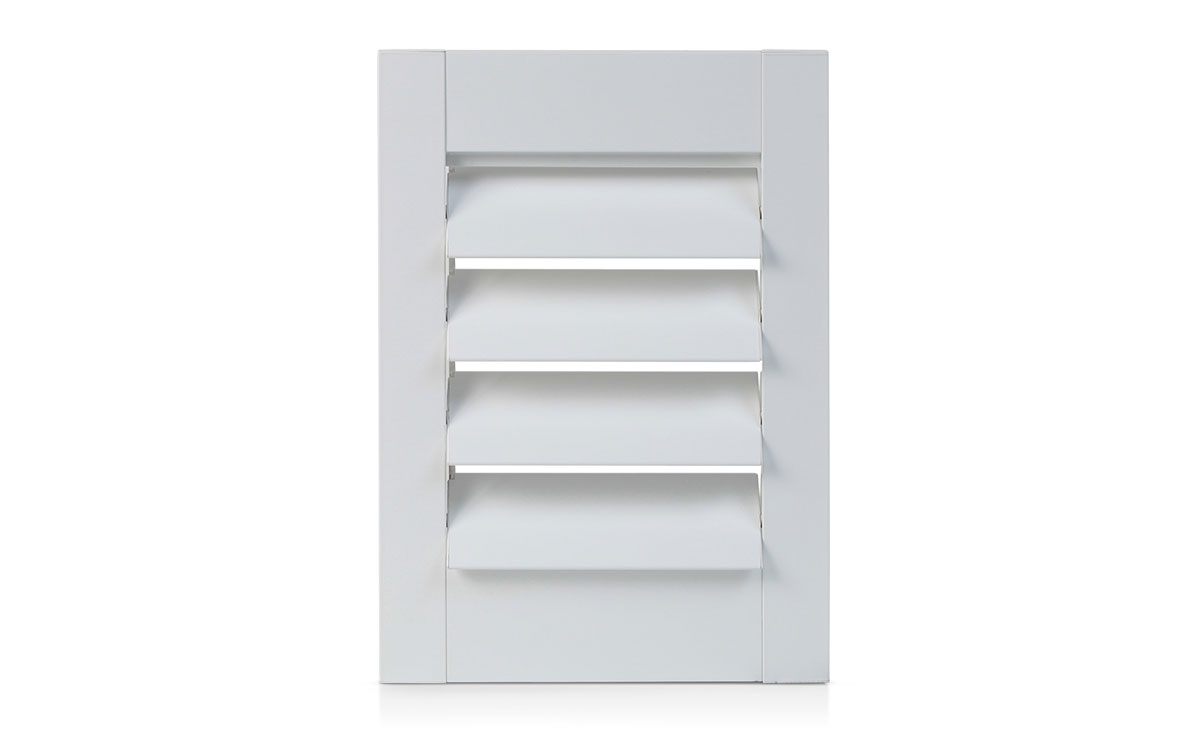 The Ambience Internal Aluminium Shutter has been designed for the Australian market. Aluminium is inherently stronger and more durable than polyresin, making it the ideal choice for withstanding the wear and tear of everyday living. The Ambience Internal aluminium shutter features a light weight frame with an aluminium control rod which allows for full closure of the blades. The control rod is positioned on the back of the shutter giving the appearance of clean cut lines.
The Ambience Internal aluminium shutter offers a large single panel expanse reaching up to 1100mm wide, providing maximum light and view through to the outside, whilst the matt powder coat finish on the internal aluminium shutter is highly durable, VOC free and is very resistant to scratches and blemishes.
Available in a wide range of applications, with a range of functional, quality hardware, this shutter is suitable for any sapace within the home, providing the complete package for your customer.