Mono Control Pleated Blind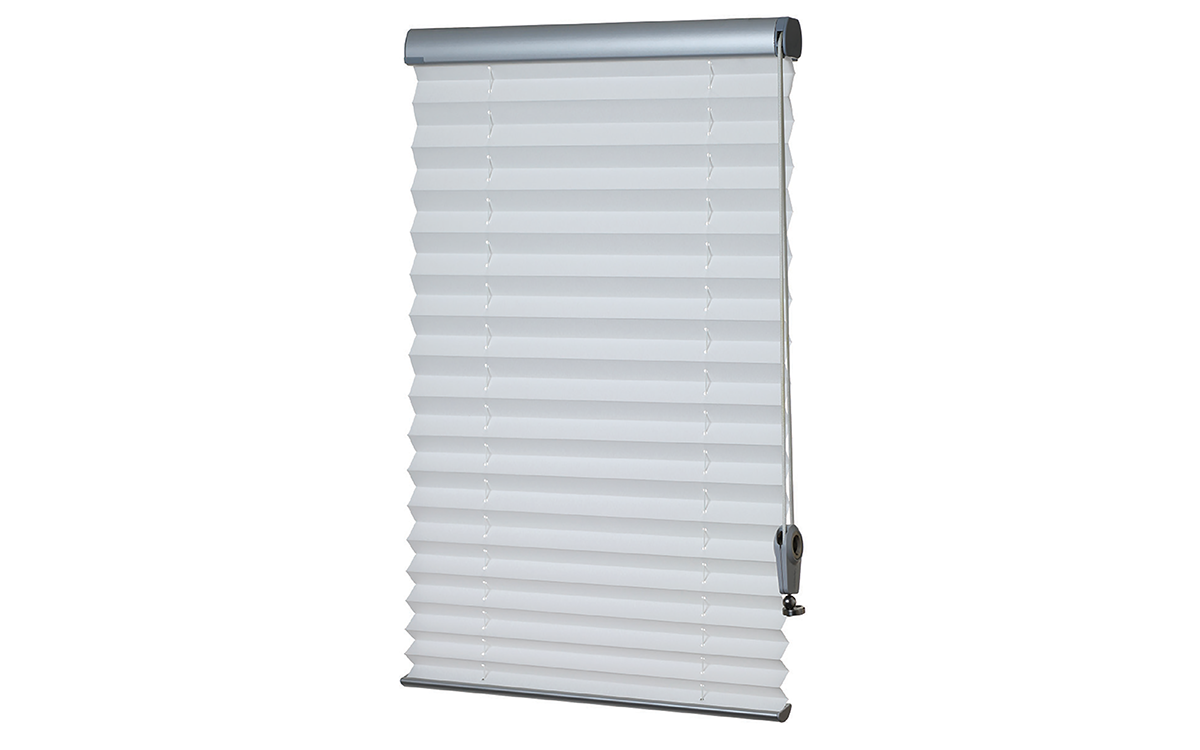 Verosol's Mono Control Pleated Blind combines the soft appeal of a curtain with the versatility and simplicity of a blind. An ideal blind for large areas over 3400mm wide, as a standard cord lock mechanism ceases to work effectively at this size, the Mono Control System avoids the need to revert to duct and cleat systems. Available using a continuous cord loop or stainless steel chain continuous loop.
Simple and elegant, with a small stack height and short projection, giving you an uninterrupted view from your home or office window.
Pleated Blinds with Guide Wires are a great idea when installing blinds on internal doors, as well as an ideal solution for boats and motor homes.