Triangle Horizontal Top Pleated Blind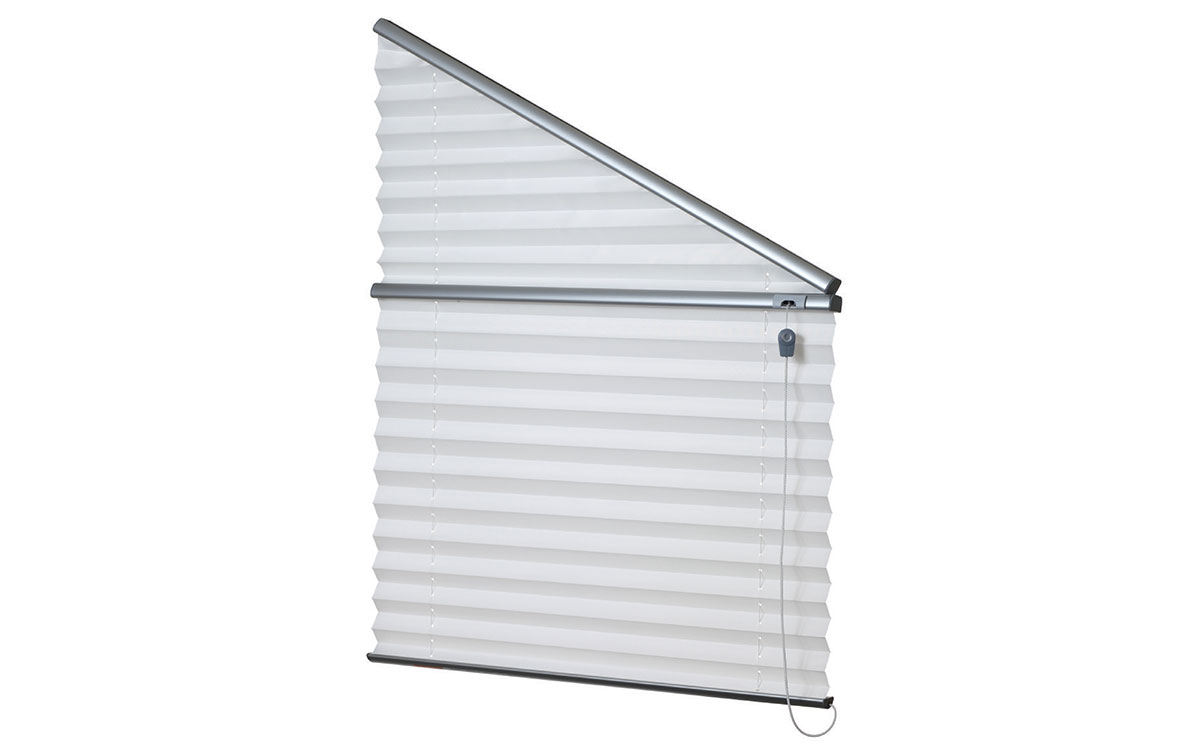 Verosol's Triangle Horizontal Top with Blind Under combines a top fan triangle plus pleated blind. Designed for long windows with triangular shaped tops. This pleat is the perfect example of the versatility of pleated blinds in general.
This option allows you to finish those awkward corners perfectly, with the bottom blind fully operable and the top pleat non-operational. Depending on your application, make sure you also review the Triangle Fan Top with Blind Under.
Consider Verosol's Metal Backed Fabrics to provide unequalled solar control in your home or office.